We're all in the midst of one of the busiest times of year. Christmas is just around the corner, and with holiday parties, family gatherings, school events, and shopping for gifts, it can be pretty hard to find time to get to the gym.
The good news is that you don't need the gym to be able to still fit a workout in. We've got a short and simple workout this week that can be done in just 30 minutes—and you can do it right in the comfort of your own home!
This Week's Workout
This week, we're featuring a short and sweet cardio workout that appeared on Health.com. Developed by Lashaun Dale, a popular fitness instructor at Equinox in Los Angeles, it kicks your butt and burns around 350 calories in as little as a half hour. Pretty awesome, isn't it?
This workout even offers added perks. You're already burning 350 calories in a short amount of time, but according to Health.com, if you add a brisk walk for just 45 more minutes, you can burn another 250 calories. That's more than 2,000 every week! It's also built on exercises that everyone has seen before (even though a couple may have different names). Plus, they're easy to do and can be done just about anywhere.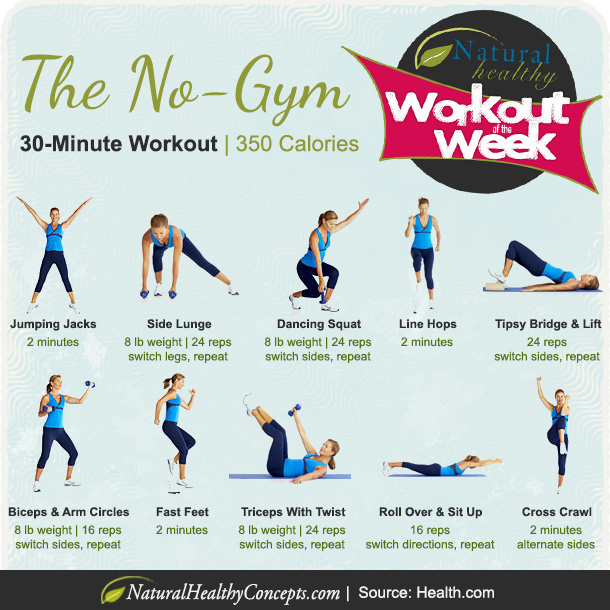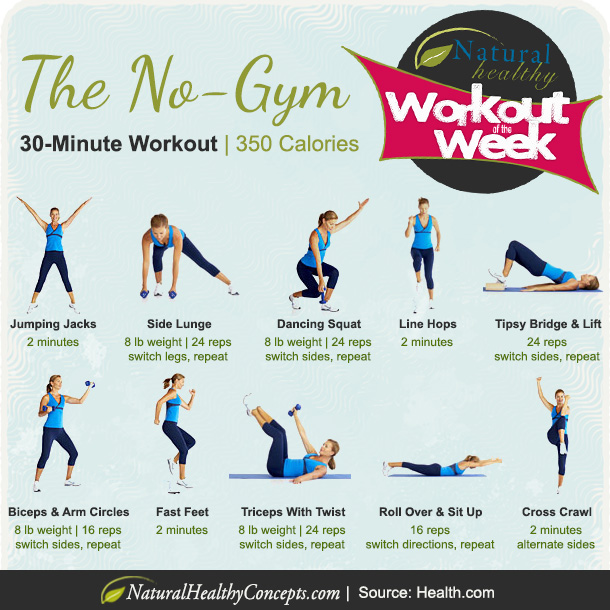 Cool-Down & Recovery
For a cool-down this week, take a walk outside at a leisurely pace. It seems we're all dealing with warmer-than-usual temperatures right now, so walking outside is easy! Keep yourself moving, but not too quickly. The goal here is just to help your body return to normal.
If you're in the market for some high-quality and healthy recovery supplements, Natural Healthy Concepts has some you'll want to check out. Some of our favorites are below:
What kind of workouts do you do when you don't have time for the gym? Let us know by leaving a comment below.
[jetpack_subscription_form]