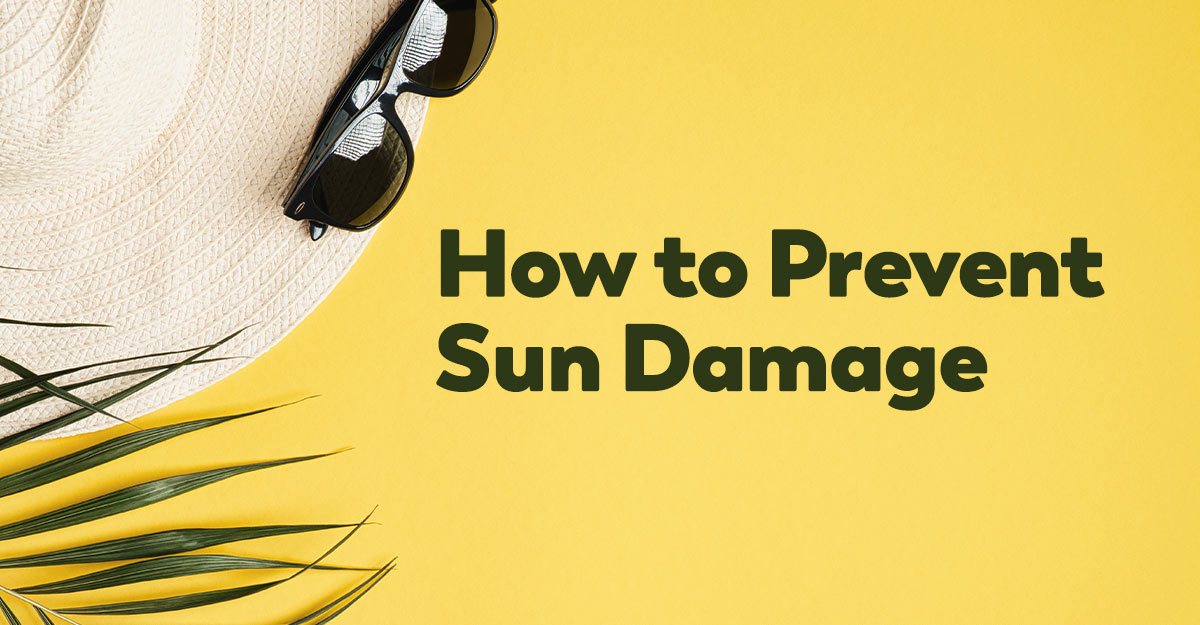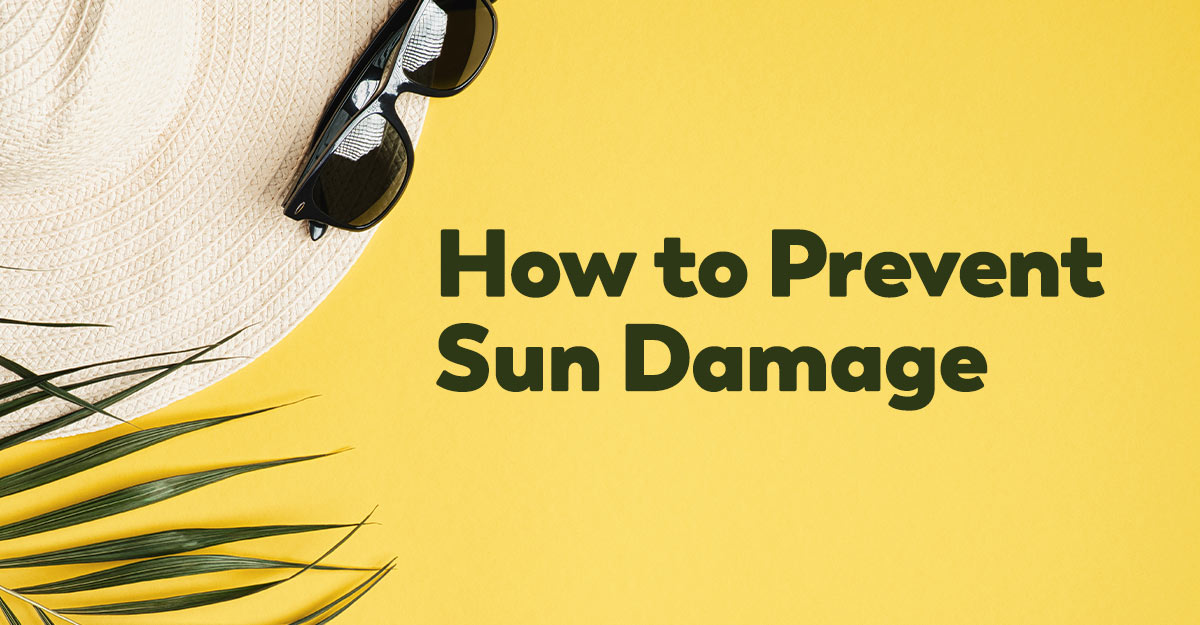 Summer is here, and with it comes a host of activities that tempt us to head outdoors. There are few things better for your health than sunshine and exercise. Not only do you get a boost of much-needed vitamin D, but your mental health may improve as well.
Before you enjoy all that sunny goodness, it's important to be proactive about preventing sun damage.
Sunburn, dehydration, heat stroke, and UV-related eye damage are a few health issues to watch out for. When it comes to sun damage prevention, an ounce of prevention is truly worth a pound of cure. Natural Healthy Concepts has the products you need to stay sun-safe this summer.
4 Ways to Prevent Sun Damage
Sunburn Prevention
When it comes to ways to prevent sun damage, warding off sunburn tops the list. Products to ward off sunburn have never been more readily available, but you may find yourself confused. Abbreviations like UVA, UVB, and SPF are common, but misunderstood. Here's what you need to know.
If you're going to be outside, especially near the water, you'll want to apply a broad spectrum sunscreen (protects against UVA and UVB rays) with an SPF of 30 or higher. Seek shade when possible, especially when lounging around outdoors on sunny days.
Protect Your Eyes from UV Damage
UV light can hurt your eyes and increase your risk of cataracts, eye cancers, and growths on or near the eye. Along with sunscreen, it's important  to bring a hat and sunglasses on outdoor excursions to protect your eyes.
Stay Hydrated this Summer 
Healthy hydration is important no matter the season, but even more so in the heat of summer. Dehydration occurs when the water in your body becomes depleted through sweat or lack of water intake. This can cause muscle cramps, fatigue, lightheadedness, and worse.
If you're thirsty, you're already slightly dehydrated, so drink water consistently. Don't wait until thirst kicks in. The more you sweat, the more you need to drink, so take a shade break and drink up!
How to Spot and Avoid Heat Stroke
According to Johns Hopkins: "Heat stroke is the most severe form of heat illness and is a life-threatening emergency. It is the result of long, extreme exposure to the sun. In this case, a person does not sweat enough to lower body temperature."
Individuals displaying signs of heat stroke may have fatigue, dizziness, headaches, a high body temperature, and be disoriented. Anyone displaying these symptoms should seek medical attention immediately.
Products to Prevent Sun Damage This Summer
Natural Healthy Concepts has the products you need to prevent sun damage and have a fun and fabulous summer.
Sport Sunscreen SPF 45 from Alba Botanica
Water resistant sunscreens like Sport Sunscreen SPF 45 from Alba Botanica stay put in the water and while you sweat. This fast-absorbing, lightweight formula contains organic aloe vera, calendula, and chamomile to moisturize and soothe skin.
Kids Sunscreen Tropical Fruit SPF 45 from Alba Botanica
Nothing ruins a day at the beach like sunscreen in your child's eyes. Kids Sunscreen Tropical Fruit SPF 45 from Alba Botanica is a vegetarian, tear-free formula that offers long-lasting protection.
Moisturizing Sunscreen Lip Balm SPF 25 from Alba Botanica
Your lips need protection in the summer sun as well! Moisturizing Sunscreen Lip Balm SPF 25 from Alba Botanica keeps lips moisturized and contains antioxidant-rich vitamin E to soothe and protect after a day in the sun.
What is your favorite outdoor activity? What products do you rely on to prevent sun damage? Our team would love to hear about it. Share with us below!