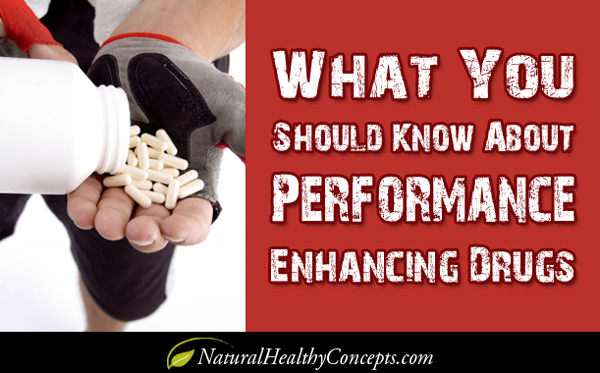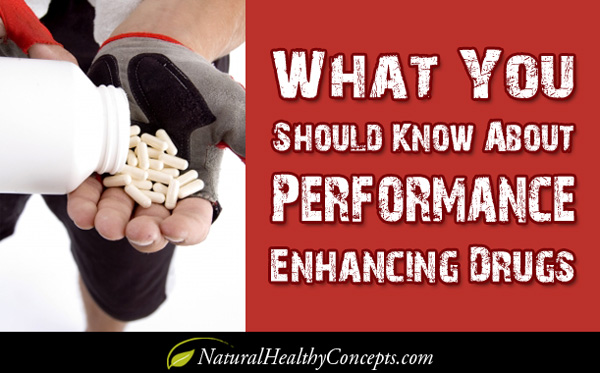 For those of you who are living in Wisconsin or who pay attention to professional sports even a little, you've probably heard of (and are getting sick of hearing about) the Ryan Braun doping controversy.
If you haven't heard about this controversy, well, congratulations…seriously! It's all over Wisconsin news and if you can't tell by the tone of this post, I'm getting tired of hearing about it. For the sake of this blog post though let me fill you in on what happened with Braun, performance enhancing substances and what this means for the average consumer.
The Downward Spiral of Ryan Braun
Let's start from the beginning–Ryan Braun, for those of you who don't know, is an outfielder for the Milwaukee Brewers. In October of 2011, Braun was randomly drug tested and in November of 2011 he was named the National League MVP, a huge honor in Major League Baseball. In December of 2011 it was reported that Braun tested positive for performance enhancing drugs (PEDs) and was given a 50 game suspension. Braun appealed his suspension, denied his involvement with a shady PED Clinic, and ruined the reputation of an innocent drug testing collector along the way. In the end, he became the first player in the history of Major League Baseball to successfully overturn a suspension. A "chain of custody" procedure was found to be compromised and most agreed that Braun got off on a technicality.
Fast forward to 2013, and the Ryan Braun doping scandal was back in the news. Alex Rodriguez (New York  Yankees third basemen) was accused of using PEDs and documents that tied Braun to an anti-aging and doping clinic were released. The clinic that these players were linked to was the Biogenesis Anti-Aging Clinic in Florida. To clarify, this clinic is not related to the quality Biogenesis supplements we carry at Natural Healthy Concepts. Braun was suspended for the remainder of the 2013 season and those who supported him learned that he had indeed lied about his use of PEDs. Since I began writing this blog post Ryan Braun has released an "I'm sorry I got caught" apology. He admitted taking lozenges and using a cream to help himself recover from a nagging injury. He did not specifically identify what was in the lozenge or the cream.
The History of PEDs
Performance Enhancing Drugs are not new. Ryan Braun is just the most recent example of an athlete whose career and accomplishments are tainted by the fact that he used illegal and un-natural substances to succeed. Lance Armstrong, Sammy Sosa, Marion Jones, Â and Barry Bonds are just a few examples of PED users.
Doping in professional sports has been a problem since at least the 1960s. You may remember the BALCO (Bay Area Laboratory Co-Operative) investigation in the early 2000s. Here's a brief timeline of PEDs in the Olympics and professional sports.
1976: International Olympic Committee (IOC) bans PED use.

1987: NFL begins testing players for PEDs.
1999: The World Anti-Doping Agency is created.
2000: The U.S Anti-Doping Agency is created.
2012: Lance Armstrong is stripped of all Tour de France titles and banned for life from competition.
The NFL and MLB both have a list of banned substances that athletes are not allowed to use. It's my personal opinion that, in professional sports, there's no such thing as "accidentally taking something with a banned substance in it." Â When you make millions of dollars a year, you have every resource available to you to determine that what you are taking does not contain banned substances and will not affect your playing eligibility or legacy for that matter.
However, for the average athlete it can be difficult to determine what is considered performance enhancing. More and more high schools have tightened their restrictions on PEDs and have made punishments for athletes found violating policies harsher, too. As a high school athlete it can be harder to determine if supplements violate PED policies or are even considered "performance-enhancing." The Florida High School Athletic Association (FHSAA) is a recent example of a high school examining its PED policies. Because the infamous Biogenesis clinic was located in Florida, officials in the state are investigating claims that high school athletes were also associated with the clinic.
So, What's Considered Performance Enhancing?
According to the World Anti-Doping Agency, for a substance to make the list of banned substances it must meet two of three criteria. It must
Be performance enhancing

Pose a potential health risk
And go against the spirit of the sport
It's important to note that steroids are not the only example of a performance enhancing substances. There are non-steroid drugs and products that are also banned. Examples of banned substances can include the following classes of drugs:
Stimulants

Anabolic Steroids
Beta2 Agonists
Diuretics
Street Drugs
Certain hormones
Anti-Estrogenic Agents
Certain stimulants
The website How Stuff Works created a list of PEDs that aren't steroids that I found interesting. You've probably heard about one or two of the products on this list and may be surprised (or not) to learn that one of these is not banned.
Erythropoietin (EPO) helps increase red blood cell production. Red blood cells carry oxygen throughout the body so the theory is, if an athlete has a higher red blood cell count, his/her muscles will receive more oxygen and have improved performance. 

Human growth hormone (hGH) is a naturally occurring hormone in the body that helps stimulate growth in kids and can increase muscle mass in adults.
Bromantan is a stimulant that helps the user fight fatigue and feel alert. From an athlete perspective, this could mean higher performance, better workouts with less fatigue.
Ephedrine is another stimulant that can help boost energy. Ephedrine is illegal in dietary supplements but doctors can still prescribe it as a decongestant or menstrual treatment.
Diuretics such as chlorthalidone or acetazolamide can help dilute athletes' urine which can decrease concentration of other steroids. Diuretics can also help the body expel fluids and can affect their weight class.
Albuterol is a beta2-agonist. It's a drug commonly used for asthma and is legally used by professional athletes who suffer from asthma. When taken orally or injected however, it can help build muscle just like steroids.
Tamoxifen is a drug that's used by women who have estrogen related breast cancer. In these cancer patients tamoxifen can help block estrogen receptors and inhibit the growth of the cancer. When an athlete takes testosterone to promote muscle growth the body also productions extra estrogen. This can result in a variety of side effects and athletes may try and turn to this drug to block the additional estrogen.
Creatine is a widely used substance. Creatine is a supplement, not a drug and something that we carry at Natural Healthy Concepts. You may have heard of creatine but are unsure of how it works. Creatine is naturally found in the body and a creatine supplement may help the body produce energy more rapidly. Currently, creatine is not banned by the NFL, MLB, NBA, or NCAA. However the NCAA has ruled that teams are not allowed to provide their athletes with creatine.
PEDs for the Average Consumer
A lot of information, isn't it? As I mentioned I think professional athletes need to be aware of exactly what they take and have no excuses for taking banned substances. However, for the average consumer, there are a few things to think about. For example, if you have a high school athlete who is looking into taking a substance to enhance their performance think about the following.
Does their high school have a PED policy and would it be violated by the use of this substance? If you are unsure you can always talk with the school or district athletic director. 

Do they want to win or succeed because of the use of a substance or because of hard work?
Are there potential short-term or long-term consequences to a certain substance? Many PEDs, in addition to being illegal or against the rules, have dangerous side effects.
What are your thoughts on PEDs? Do you think this is something we'll continue to see in professional athletes?
Related articles