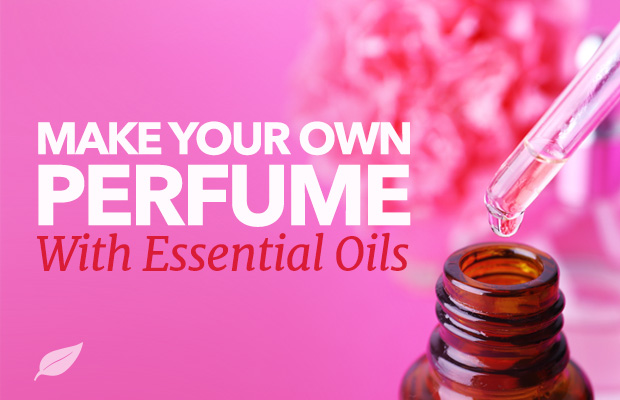 To many women, wearing perfume is an extension of their personalities. Novelist and National Book Award winner Mary Gaitskill, in her essay "The Power of Perfume," described the wearing of perfume as "a complex blend of [the] private and public selves." Wearing fragrance or having a signature scent is not just a way for women to express their personalities; it's a way to give others a glimpse into who really they are and how they see themselves.
Additionally, studies show that scent is linked more closely to memory than any of our other senses, a theory known as the Proustian Phenomenon. Named after a scene in the novel À la recherche du temps perdu where a character recalls childhood memories after smelling a tea-soaked madeline, this phenomenon may explain why for some women, wearing a specific scent carries memories of a certain time, place, or person.
Whatever your reasons for choosing a fragrance, it's important not only to find the perfect scent that describes your personality, but also one that is made with natural, health supportive ingredients. As we become more aware of the chemicals and potentially harmful ingredients in our favorite products, more and more women are making the transition to natural fragrances. These women are not only choosing chemical-free scents, they're also creating their own distinctive fragrances using distilled flower essences and essential oils. The natural fragrances not only smell fantastic, unlike some perfumes that need to be worn alone, scents made with essential oils can be worn alone or layered to create new blends. Additionally, using essential oils in your perfume may offer health benefits such as supporting a healthy mood.
Potential Benefits of Natural Perfume
There are a number of potential benefits to switching to natural fragrances. The first is that these perfumes are made without parabens, phthalates, and other potentially harmful chemicals. While phthalates are usually included in perfumes to keep the various ingredients evenly distributed throughout the liquid, they have also been linked to a number of negative health issues. Further, the Environmental Working Group reports that there may be a number of chemicals in your perfume, but these ingredients may be hidden due to laws protecting trade secrets. They state:
That rose-like fragrance in your perfume may be something else entirely, concocted from any number of the fragrance industry's 3,100 stock chemical ingredients, the blend of which is almost always kept hidden from the consumer.
While the FDA recently published new laws limiting lead in beauty products, many fragrances still contain other chemicals.
Another reason to make the switch to natural perfume is to support healthy looking skin. Natural perfumes are ideal for those with sensitive skin, as some fragrances and ingredients can be irritating. Instead, choosing natural and soothing ingredients can support your skin, rather than harming it.
DIY Your Own Perfume
If you want to try creating your own natural fragrances at home, it's a fun and easy DIY. We've found three recipes for creating lovely and great-smelling natural perfume. You can also experiment with your own oil blends and botanical extracts to create a signature scent that shows off your personality!
Before you start making perfume, it's helpful to gather a few supplies:
Small glass container (for mixing the perfume—it's important to use glass so the oils won't eat through the plastic)
Dark glass container (for storing the perfume—we love this rollerball option too for on-the-go applications)
A carrier oil (jojoba works well, although some people prefer sweet almond or apricot) AND/OR
Pure grain alcohol or vodka (100 proof is best because it fully dissolves the essential oils).
Essential oils of your choice
Distilled water
California Sunshine Perfume
(recipe and image via HelloGlow)
Designer Christian Dior one remarked that, "a woman's perfume tells more about her than her handwriting." With this fresh, uplifting natural perfume, you'll be able to show off your zest and excitement for life!
Ingredients:
Recipe:
Add jojoba to the glass container, followed by the alcohol.
Add the essential oils in the following order:

Base note: 10 drops grapefruit
Middle note: 10 drops sweet orange and then 5 drops peppermint
Top note: 5 drops lavender

Add the distilled water with a dropper.
Mix well and transfer to dark glass container. Store in a cool place for 48 hours or up to six weeks (the longer it sits the stronger the scent will be).
After your perfume has reached a scent level you like, transfer it to and applicator bottle and enjoy!
Bearded Bae Perfume Blend
(image and recipe via The Fuji Files)
Coco Chanel famously said that, "a woman who doesn't wear perfume has no future." While this is probably over-exaggerating a little, it's definitely true that the right perfume can make a huge difference in how you feel. Try this natural perfume blend that's alcohol free and incorporates flower petals for a fresh scent with warm undertones.
Ingredients:
48 drops lime essential oil
24 drops bergamot essential oil
48 drops sandalwood essential oil
Equal parts sweet almond oil and apricot seed oil
Dried flower petals (this recipe uses dried rose buds, dried yellow hibiscus, and blue malva— these are just for decoration and don't add scent).
Recipe:
Add lime essential oil to your storage container, followed by bergamot. Swirl to combine.
Add sandalwood and swirl again to mix.
Fill the rest of the bottle with your carrier oils in equal ratios.
Put on the top and shake until well mixed.
Add dried flower petals and shake to combine. Enjoy! (Note: this recipe makes 30 mL of perfume. For smaller amounts adjust the ratio of oils accordingly.)
Soothing Solid Perfume
(image and recipe via A Beautiful Mess)
Another way to DIY perfume is by making your own solid perfume. These adorable, pocket-sized perfumes are perfect for taking on-the-go, and they also make great gifts. We love the combination of sandalwood, vanilla, lavender, and rose hips in this recipe— it smells good on everyone!
Ingredients:
2 Tbsp beeswax
2 Tbsp sweet almond oil
40 drops essential oil (sandalwood, vanilla, lavender, and rose hip)
Container for perfume (Altoid tins, old lip balm containers, and even lockets make great options!)
Recipe:
In your glass container, blend together your essential oils. You can use whatever ratio you like, or you can try this blend:

10 drops sandalwood
10 drops vanilla
5 drops lavender
5 drop rose hips

Heat beeswax and oil in a double boiler on the stove (it's important that the ingredients melt together slowly).
Once the beeswax has completely melted, gently stir in your essential oil blend.
Pour the mixture into your containers and allow to harden for a few hours before applying.
Have you made your own perfume? What recipes do you use? Let us know in the comments!
[jetpack_subscription_form]