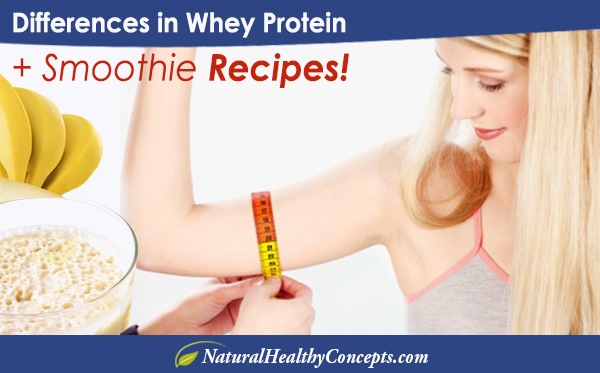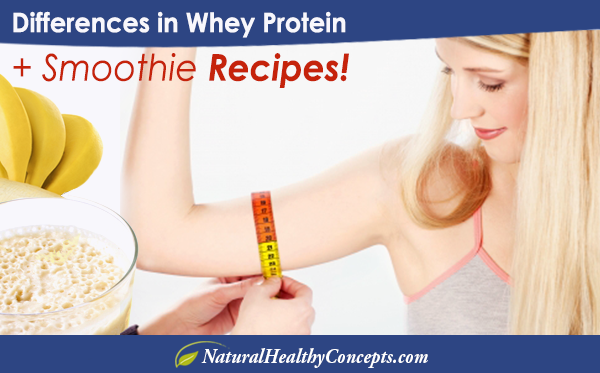 What's the best protein for your smoothie? That depends on the reason you're drinking the smoothie!
If you're a sports enthusiast, the goal of your protein smoothie is most likely to help preserve and build muscle. The recipe below will definitely do the job. According to the Natural Products Insider, quality proteins are determined by their digestibility score. PDCAAS (protein digestibility corrected amino acid score) is based on the amino acid requirements of humans and their ability to digest it.
Whey, egg white, casein, rice and soy protein rate the highest with a score of 1. Pea protein isn't far behind with a score of .93 and hemp protein at .84-.97.
The Vanilla Isolate Whey Protein from MRM Â is used in this recipe for its amino acid profile, as well as being a very clean protein source. Vanilla Isolate Whey Protein is hormone and BSE free, with no artificial colors, sweeteners or flavors.
Casein and whey proteins are the popular choice for smoothies. They certainly are digestible and are good for helping to build muscle. Whey protein in particular, has a higher content of branched chain amino acids (BCAA) which provides energy during times of stress and workouts. The hard-core muscle builder usually prefers whey protein isolate versus the whey protein concentrate (WPC) or hydrolzyed whey protein (HWP). The difference in whey protein processing is the main thing to consider when deciding which form is best for your needs. According to the Natural Products Insider:
In animal research, a high-WPC diet reduced weight and improved insulin sensitivity compared to red meat. In addition, animal research showed WPC also exhibits anti-tumor activity via its effect on increasing GSH (glutathione) concentration in tissues, and human case reports strongly support this. Likewise, animal research showed WPC has immune enhancing activity modulating immune response against a rotavirus pathogen, and enhancing GSH in some impaired white blood cells. HWP is a highly digestible form of whey protein. It is also bitter, so it is best suited as part of a protein blend. Some clinical research showed taking HWP helped slow weight loss in HIV-positive patients increased their body weight, elevated GSH in white blood cells,  increased  important blood proteins and white blood cells,  and reduced diarrhea.  A unique combination of HWP inhibited angiotensin converting enzyme (ACE),  and significantly reduced both systolic and diastolic blood pressure, LDL cholesterol and C-reactive protein (CRP) in a six-week study with people who had slightly high or moderately high blood pressure.
These protein smoothie recipes from Men's Fitness (modified)  will definitely take you from creating boring smoothies to creating  awakening, lively smoothies. And perhaps provide the inspiration to make your own creation!

Margarita Protein Smoothie
2 cups frozen strawberries
1 cup pink grapefruit juice
1/4 cup fresh-squeezed lime juice
1 tbsp Barleans Key Lime Fish Oil
2 scoops Rich Vanilla Whey Protein
6 ice cubes
Place all ingredients in Vitamix or blender in order listed. Blend on high until smooth. Makes 1 (22 oz) smoothie: 407 calories, 38g protein, 50g carbs, 7g fat
Drink it:Â right after your workout.
While some might be concerned about the 7 grams of fat in this smoothie, realize about 5.5 grams of that fat is Omega-3, providing EPA and DHA, and only 1.5 grams are saturated fat. Healthy fats and protein will decrease hunger and provide for more balanced blood sugar levels.

Blueberry Acai Cobbler Smoothie
1 cup frozen blueberries
6 ice cubes
1 1?4 cups unsweetened vanilla almond milk
1?4 cup old-fashioned oats
2 scoops Bourbon Vanilla rBGH Free Whey Protein
1 packet Acai Energy Boost
1-5 drops Cinnamon Vanilla Stevia (optional)
Makes 1 (20 oz) smoothie: 308 calories, 25g protein, 40g carbs, 7g fat Place all ingredients in Vitamix or blender. Blend on high until smooth.
Drink it:Â 30 minutes before training.
This post is primarily focusing on muscle-building smoothie recipes so it does lean more toward protein sources that are known for supporting lean muscle mass. But do consider your needs and goals when choosing your protein source for a smoothie. As Natural Products Insider notes,
Different proteins offer different benefits. Whey protein has the greatest acceptance in the body building market, and also stimulates the production of the antioxidant glutathione. Rice protein also appears to have value in the sports nutrition arena. Casein may help support immune function and reduce food intake, while pea protein has even more research behind it for promoting satiety. Soy is arguably the protein of choice for cardiovascular health, and contrary to popular belief is safe for use by men too. Algal protein (chlorella protein) and hemp protein are new, up-and-coming vegetarian proteins to watch.
Personally, I disagree with their statement that soy is arguably the protein of choice for cardiovascular health! As a matter of fact, an article in the American Journal of Clinical Nutrition states:
To compare the effect of soy itself without regard to processing method, the authors analyzed the soy groups averaged together and found that the soy groups were not significantly different from the animal-protein groups when compared across endpoint values at the end of each dietary phase.
I don't even consider soy a choice when there are so many other great protein options out there such as rice protein, hemp protein, algal protein, and pea protein. Pea protein is becoming more popular too and for good reason! This post on the benefits of pea protein may help you decide if you're thinking about trying it. One important benefit of pea protein is that it makes you feel fuller longer. Feeling full may help you drop a few pounds, without the fear of losing muscle mass due to inadequate protein in your diet!
For those that just want a quick breakfast on the go, a healthy smoothie is always a good option. Â Just make sure to include at least 10 grams of protein and some fat to help keep you satisfied and keep your blood sugar levels even. Try this easy Breakfast Smoothie that will sustain you and of course, tastes good!
Orange Cream Breakfast Smoothie on the Go
1 Scoop Vanilla Rice Protein (11 grams protein)
1/4 C Almond or Rice Milk
1/4 C Organic Half and Half (try coconut oil as another option)
1/2 C Orange Juice
If using a Magic Bullet, VitaMix or Nutri-Bullet, include a few ice cubes and half an orange for a thicker, tastier smoothie. The fat content in the half and half will help with sustenance.
Visit NaturalHealthyConcepts.com for your quality protein powders, and don't forget to subscribe to our blog free so you don't miss a thing!
Feel free to comment below with your favorite smoothie recipe. We can all use new ideas on how to keep smoothies interesting!
[jetpack_subscription_form]