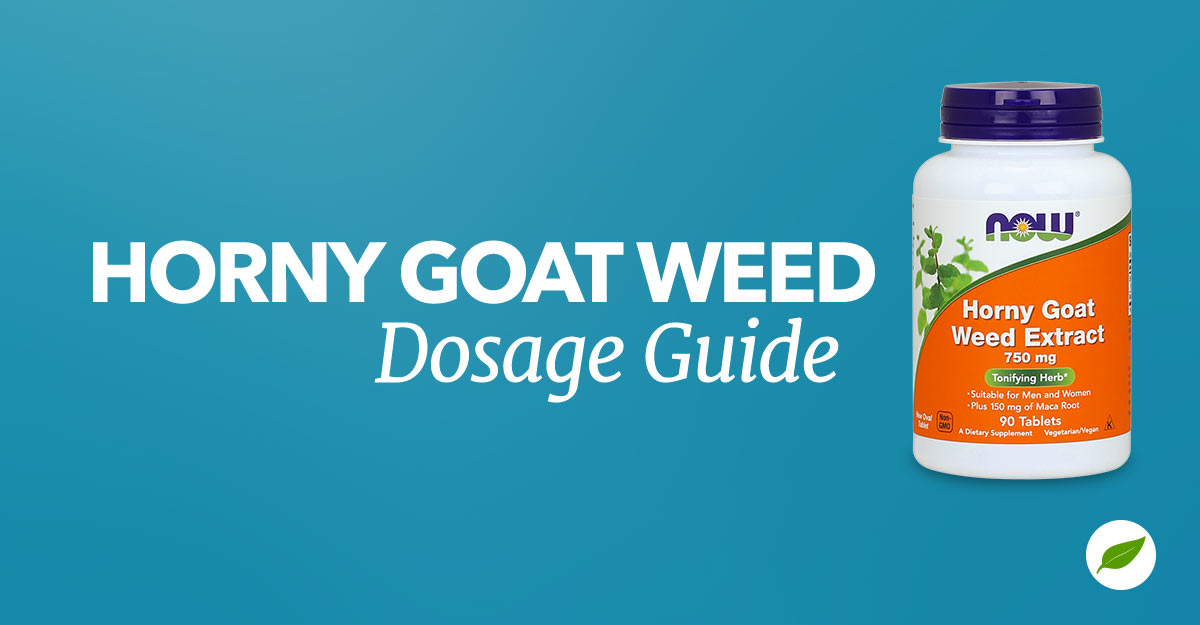 Horny goat weed, a brazenly named traditional herb, has been used for centuries for its potential benefits on circulatory and reproductive issues. Below is a discussion about what horny goat weed is, how it is used, and how to determine the right horny goat weed dosage for yourself.
What is Horny Goat Weed?
Horny goat weed is known by many names, especially epimedium, barrenwort, and fairy wings. Horny goat weed is native to China, other small Asian regions, and in some parts of the Mediterranean.
Horny goat weed is a deciduous perennial herb that grows from rhizomes. In its native habitat, it grows on forest floors, acting a groundcover with large elegant leaves and 4-petaled yellow and red flowers that are quick to catch the eye.
In Japan, horny goat weed is popular as garden ground cover, but in China it is mostly cultivated for medicine. Horny goat weed is still something of a novelty in the American herbal medicine canon, but science seems to indicate that its effects may be beneficial in the conditions for which horny goat weed has been traditionally used.
How is Horny Goat Weed Used
Horny goat weed has been found to promote healthy circulatory function, especially in those with lifestyle or age-related difficulties. Its effect on blood flow seems to be related to its apparent role in human libido function.
Horny goat weed can be taken a number of ways: dried leaves as a food additive, powdered leaves in pills and capsules, leaves made into a simple tea, and as the extract icarlin (thought to produce horny goat weed's characteristic health effects).
Depending on the form used, and the effect desired, patients may take horny goat weed periodically, daily, or multiple times daily. In very high dosages, horny goat weed may produce heart rate abnormalities or sleeping difficulties.
People take horny goat weed for many purposes that have not been scientifically verified, so it is a good idea not to regard horny goat weed as a cure-all, and to avoid taking too much at any given time, though toxicity is thought to be extremely low. Within reason, horny goat weed has many apparent benefits.
How to Determine Horny Goat Weed Dosage
Because horny goat weed is available in various forms, many people wonder about how to best choose the correct horny goat weed dosage. Horny goat weed has not garnered conclusive scientific analysis, but because it of its low toxicity, patients may feel free to have a bit of 'wiggle room' in determining their own best dosage.
It is generally regarded as safe to take horny goat weed leaves in pills, capsules, or tea as recommended by a healthcare professional, or until side effects are detected. For icarlin isolates, the dosage should be a bit more precise, as it is closely linked to body weight.
All icarlin and horny goat weed products are different, and no natural herb has the same potency in each individual leaf, year to year. This is why new users to follow manufacturer and health professional recommendations, and to be observant of personal symptoms and feelings when trying horny goat weed on your own for the first time.
Horny goat weed is becoming more popular in the United States, as people look for herbal benefits that could potentially mimic the effect of synthetic prescription drugs. Horny goat weed has a lot of room to grow in the realm of scientific understanding, but traditional uses of the herb have great anecdotal support. Try it for yourself to find out!