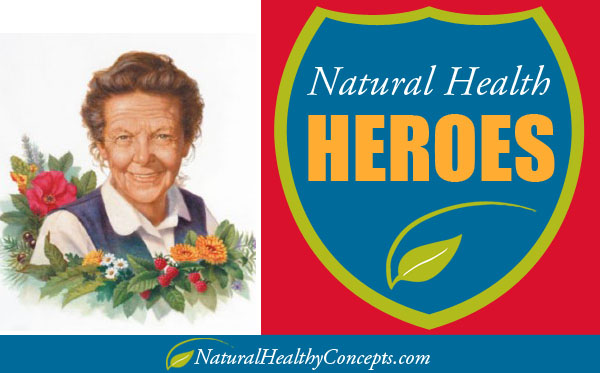 People with unconventional ideas are often ridiculed in their lifetimes. But sometimes – for better or worse – those who have what seem like radical beliefs end up changing the world.
Hanna Kroeger has the look of a sweet little old lady, but she also had the tenacity and dedication to be a pioneer in the field of natural health. She was a nurse and an herbalist, an author and an immigrant, a businesswoman and a spiritual leader.
Let's take a look at the life and accomplishments of the woman who's come to be known as the "Grandmother of Health."
The Early Days of Hanna Kroeger's Life
Hanna Kroeger's parents were Christian missionaries from Germany. She was born in Turkey in 1913 and grew up watching her parents minister to people. This likely contributed to her own lifelong mission to help others and most-certainly laid a foundation for her emphasis on spirituality and healing.
As a young woman, Kroeger attended nursing school at the University of Freiburg in Germany. She then got a job working at a hospital in Dresden. But this wasn't just any hospital, it was one of the first to incorporate traditional medicine and naturopathy side-by-side in the same setting. Kroeger worked with renowned alternative medicine practitioner Professor Alfred Brauchle.
It was during this time that Kroeger began exploring beneficial uses for herbs on her own. She started looking for ingredients in her kitchen and garden that could support her family's health.
Following the end of World War II, Kroeger and her family moved to America. They spent a short time living in Wisconsin and Michigan before settling in the small town of Boulder, Colorado during the early 1950s. As promising as life in America was, Hanna noticed something was missing.
Kroeger felt that the diet of many Americans lacked enough nutritious food. So she set out to help her neighbors, while making her first move as an entrepreneurial pioneer of natural health. Kroeger opened one of the very first health foods stores in America. She would offer things like fresh carrot juice, herbal teas, nuts and homemade bread baked from whole grains to her curious customers.
Becoming an Herbal Expert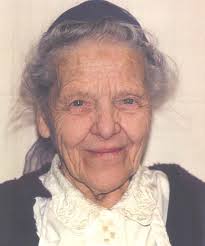 After coming to America, Kroeger also became interested in the potential of native herbs and other plants found in the United States. It wasn't long before she added vitamins and herbal supplements to her health food store.
She began making her own herbal products by hand at her kitchen table, combining herbs in unique formulas to achieve specific health benefits. Hanna Kroeger would make just a few at a time and would often give them away to people.
She started teaching nutrition classes out of her store, which also served as an art gallery featuring her son Klaus' work as well as the artwork of his friends from the University of Colorado. This was the beginning of Kroeger's Peaceful Meadow Retreat, which still teaches her methods today.
Not everyone appreciated the efforts of Hanna Kroeger. As her products became more and more popular, she drew criticism from those in mainstream medicine and eventually caught the attention of the authorities.
Twice during her life Kroeger was brought up on charges of practicing medicine without a license because of the natural health advice she was giving to her patrons. On the first occasion, her supporters swarmed the local courthouse in protest as Hanna argued her case. She was convicted on 5 out of 12 counts, but the charges were dropped when she agreed to adjust the way she practiced.
Hanna and her husband Rudolf Kroeger also opened a non-profit church to help protect their rights under the First Amendment. The Chapel of Miracles opened its doors in 1972.
Hanna Kroeger's Lasting Legacy
Demand for Hanna's herbal teas and supplements grew so large she eventually had to stop making her products by hand. In 1978, she opened a larger facility in Colorado and Kroeger Herb Products was born.
Today, those herbal products can be found in health stores and natural food stores all over the country. That includes a selection of Kroeger products here at Natural Healthy Concepts. You can order them online with free shipping.
Hanna Kroeger passed away in 1998 at the age of 85, not long after the death of her husband.
She authored 22 books on natural healing during her lifetime. Besides herbal benefits, Kroeger also practiced and taught others about the potential of homeopathy, massage and vibrational healing. Among her beliefs was the idea that there are seven physical and spiritual causes for poor health:
Neglect
Trauma
Congestion
Environmental Toxins/Karma
Parasites/Dark Forces
Infection/Emotional Imbalance
Miasma/Law of the Universe
It's quite likely that some of Kroeger's beliefs, theories and methods would cause you to raise a skeptical eyebrow. But whatever you believe, the fact remains that Hanna Kroeger helped many people improve their health and wellness. In fact, she played a significant role in launching the natural health industry in America.
Her impact is definitely noticed in Boulder, Colorado and around the state where many different supplement manufacturers and natural health companies have emerged since her first little shop opened in the 1950s. That's why Hanna Kroeger completely deserves to be called a "Natural Health Hero."
In fact, a year after she passed on, Hanna Kroeger was honored by the New Life Magazine as one of just a handful of the greatest holistic pioneers of the 20th century. She was named beside people like Nobel Prize winner, Linus Pauling.
Today Hanna's family is making sure her legacy lives on. Kroeger Herb Products continues to grow creating new products based on her research and techniques. Plus, the Peaceful Meadow Retreat continues to teach Hanna's methods to others.
Natural Healthy Concepts proudly provides our customers with access to many Kroeger Herb Products – with free shipping in the United States. That includes Kroeger's Wormwood Kit to promote herbal cleansing with wormwood, black walnut and cloves.
[jetpack_subscription_form]