The grocery store is not everyone's favorite place, so I'd like to make it a better experience for you by helping you plan ahead. Use my clean eating grocery list as a guide, then make the choices that are right for you. Using a list helps you resist temptation. If it's not on the list, don't get it! Remember that grocery shopping while you are hungry is dangerously tempting to add quick to eat items like crackers, etc. that aren't so clean.
By choosing to fill your kitchen with clean foods, you will make your transition to clean eating so much easier! Don't forget to clean your fridge and cupboards of un-clean items. Remove the temptation and you will be much more successful.
Remember to Read Labels
Since your goal is to find unprocessed and minimally processed foods, check the ingredient labels. A common rule of thumb is to look for six items or less on the list.
Also be sure that you recognize the ingredients and can pronounce their names. You don't want additives, so avoid artificial sweeteners (aspartame, saccharin and sucralose), food colorings (Red #3, Yellow #5, etc.), BHA/BHT/propyl gallate preservatives, artificial flavors (monosodium glutamate, MSG), potassium bromate, trans fats (partially hydrogenated oil, palm oil, shortening), white processed grains and sodium nitrate/nitrite.
Organic Options
As I've mentioned in other articles in this series, buy organic whenever possible. If that's not always an option for you, try to get the Environmental Working Group's "Dirty Dozen Plus" items as organic at the very least. (If you recall, these are the foods with the highest pesticide loads.)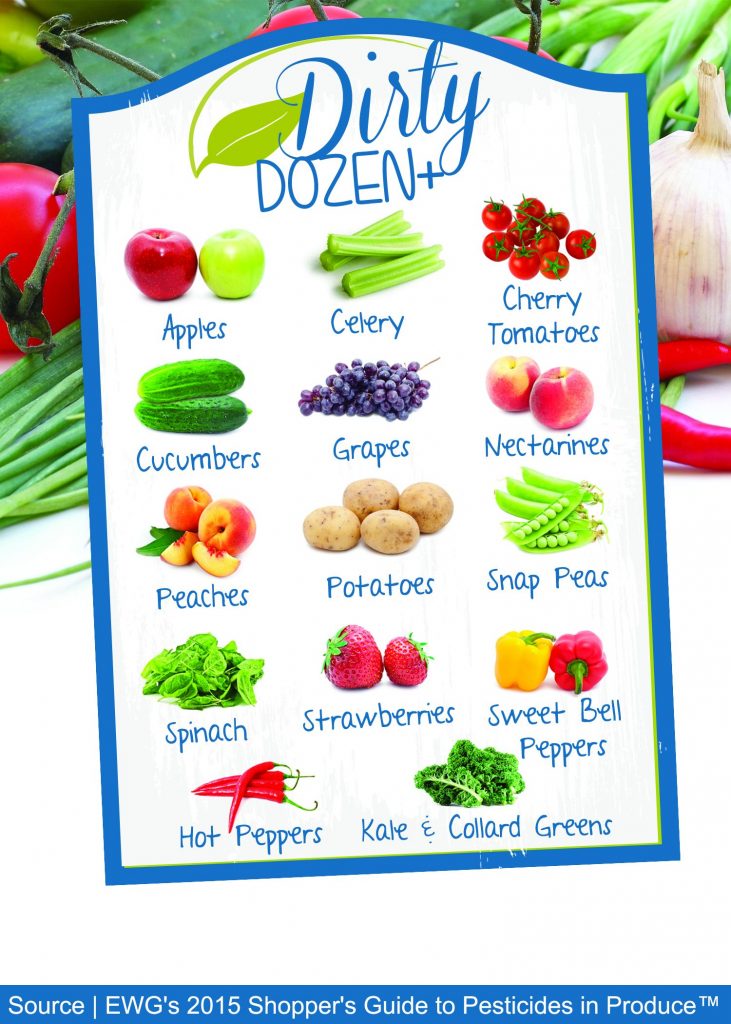 Let's Get Shopping! 
This is a grocery shopping list that may help you think outside the box a bit and help you avoid temptation. Here is a clean eating grocery list in pdf version that may be easier for you to print out.
What Brands Fit in With Your Clean Eating Lifestyle?
While there are many brands that offer quality clean food options, this list may be helpful until you get more acclimated with shopping for clean eating. This list may not be all inclusive and some may be difficult to find, depending on where you live.
Don't Forget about CSAs
Community Supported Agriculture programs give you access to local, fresh, seasonal produce straight from the farmer. LocalHarvest has an online directory, so you can find a participating farm near you. Signups generally start in December, and run through April or whenever maximum capacity has been obtained. To learn more about CSAs, watch this short PBS video.
If you live in an area where there aren't many organic options for groceries, you could also consider checking out delivery options like the Farm Fresh to You produce boxes that are delivered right to your door.
And, for days when you just don't want to cook or have limited time and need to grab a quicker meal, consider this article from Eat Clean that highlights their choices for the seven "cleanest" fast-food restaurants. I am by no means endorsing these, as most of them do not exist near me, and I can't say I have experienced them, or their menus. But, they do appear to be better options. You probably have some locally-owned options near you that are also offer organic, clean eating options.
I hope you have enjoyed the Clean Eating series (Guidelines, Meal Planning, Recipes and Grocery List), and that it has made cleaning up your diet a bit easier. Continue to give your body the best fuel possible every chance you get!
Subscribe below to get next months' Clean Living series and more natural healthy living tips right in your email.
[jetpack_subscription_form]