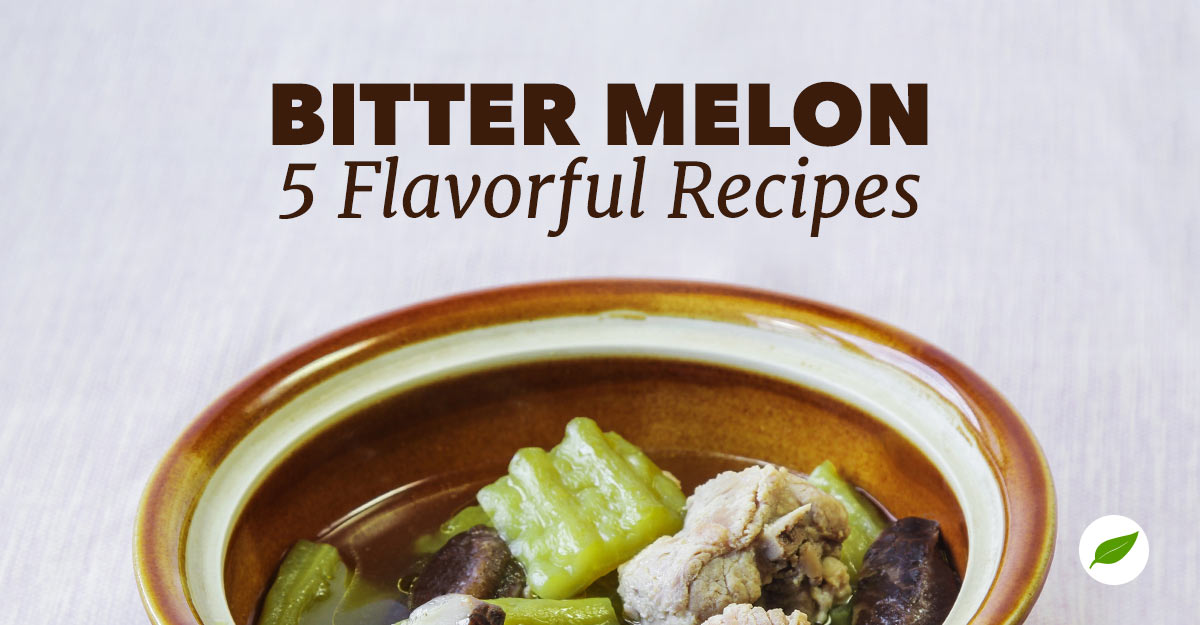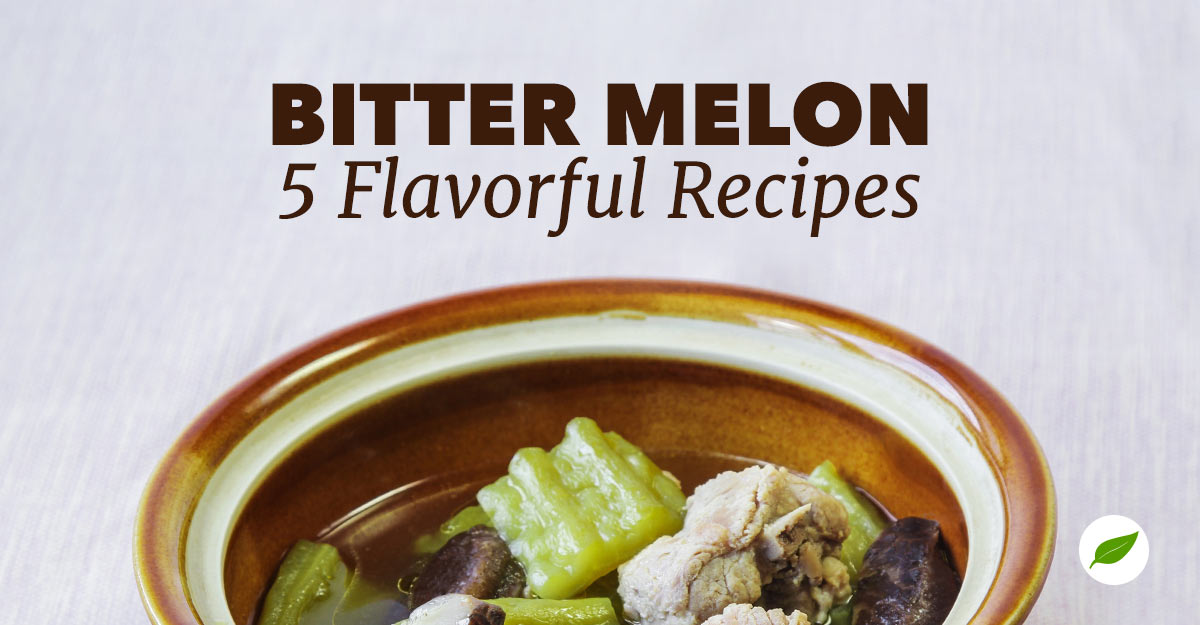 Bitter melon, sometimes known as bitter gourd, bitter squash, balsam pear, or African cucumber, is a vine that produces edible fruit. Bitter melon possesses a unique astringent flavor that, while unpalatable to some, is a frequent star of many Asian, Central American, and South American cuisine. From stir-fries to soups and salads, bitter melon is a versatile ingredient with a flavor profile all its own. Here are five bitter melon recipes to get you started.
Stir Fried Bitter Melon with Ground Pork, Fermented Black Beans, and Fish Sauce
Some of the most common foods paired with bitter melon are ground pork, black beans and fish sauce. This recipe has all three. The ground pork is flavored with ginger, rice wine, sugar, and salt, while a wok and some hot oil do the work of softening up the bitter melon. The pork and bitter melon are eventually combined with the help of a sauce made from smashed black beans, fish sauce, red chiles and garlic. For the complete recipe, head over to Serious Eats.
Stuffed Bitter Melon Soup
This recipe will look complex when you serve it, but preparation couldn't be easier. You'll be stuffing four or five bitter melons with a pork mixture filling: a savory combination of pork, mushrooms, onions, mung bean noodles, and seasonings. These delicious stuffed bitter melons are then incorporated into your soup, made with a simple broth, and garnished with cilantro and green onion. Don't tell your friends or family how easy this recipe is (prep time is about five minutes), and leave them stunned by your culinary skills. Read the complete recipe at Hungry Huy.
Pickled Bitter Melon Salad
No list of bitter melon recipes would be complete without a crisp, simple salad. For all the vegetarians out there, or for anyone looking to incorporate new flavors into their salad rotation, the pickled bitter melon salad might be for you. The root of this recipe is a simple four ingredient list: bitter melon, radish, carrots, and shallots. From there, you have two choices about the pickling solution you make. The Filipino-style recipe uses a white vinegar and sugar base, with ginger, garlic, and salt and pepper for flavor; Vietnamese style starts from a lime juice and sugar base, with garlic, ginger, and optional fish sauce. The sliced vegetables steep overnight in your chosen pickling solution, and for a final touch, you can garnish with fresh herbs like cilantro, scallions, or mint. For directions on this briney salad, follow the link to The Spruce.
Shrimp Stir Fry
We could really make this list comprised entirely of stir fry dishes, but instead, we're limiting ourselves to two. The shrimp stir fry elevates the basic "stir fry with bitter melon" recipe and adds a seafood element. Utilizing dried shrimps, thinly sliced bitter melons, garlic and chili, this simple stir fry is seasoned and cooked with rice wine, soy sauce, sugar, and salt. Simple and delicious. Find the cooking instructions on The Spruce.
Bitter Melon Chips
If you want to access the health benefits of bitter melon, but you're turned off by its bitterness, then fried bitter melon chips might be the route for you. This Indian-inspired dish coats slices of bitter melon with masala spices and flour and deep fries the whole concoction. No, we're not saying that deep frying food is a health benefit; but if you want an easy (and let's face it, delicious) to get used to the flavor of bitter melon, then these crispy chips might just be the way to go. Tasty Appetite has the full recipe.
Are you a bitter melon fan? What are your favorite bitter melon recipes? Share your best cooking tips with us in the comments!