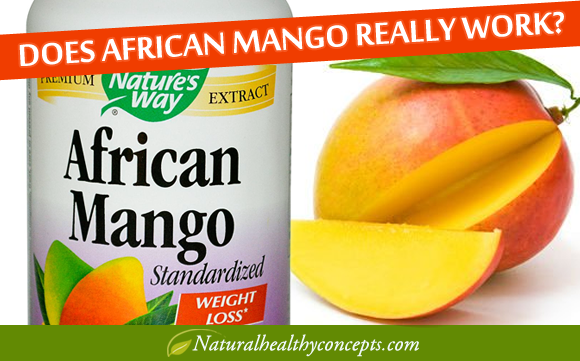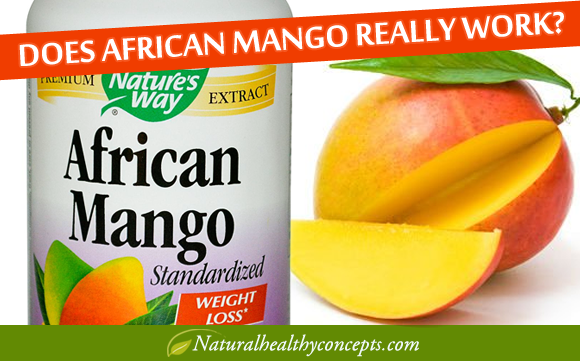 It would be nice if we could wave a magic wand and have the bodies we've always wanted.
It's human nature to look for things that make our lives easier, things that help us get from Point A to Point B a little faster. Call it innovation. Call it taking shortcuts. Call it a magic bullet. Call it whatever you want.
When a new product (natural or not) promises to help with weight loss – a lot of people sit up and listen.
One of the most talked-about weight loss supplements of recent times is African Mango Extract. People get excited about it because it seems to help you lose weight and reduce cholesterol levels without any change to your eating or exercise habits.
So is it the real deal, or too good to be true?
What is African Mango?
African mangoes are the fruit of a tree called Irvingia gabonensis. These trees can be found in the humid forests of western African countries like Nigeria, the Congo and Cameroon.
People eat the fruit, which is similar to a typical mango, and sometimes called dika. But what's really considered valuable are the seeds or nuts of the African mango.
The seeds of the Irvingia gabonensis have many purposes. They can be eaten raw or roasted, pounded into butter or pressed for oil. They're used to make soaps and cosmetics as well as in soups and breads.
But of course, what everyone really wants to know about are its potential medicinal purposes.
How Is African Mango Supposed to Work?
There have been a few studies about the effects and possible benefits of African mango extract. Many in the medical and health community say more research is needed. It's also worth pointing out that – so far – most of the studies have taken place at the University of Yaounde I in Cameroon.
So keep in mind that the research was conducted in an African nation that could stand to benefit from the export of this product. The studies were also sponsored by Gateway Health Alliances, which specializes in manufacturing Irvingia gabonensis and other raw ingredients tested in one of the studies.
The reality is – that's usually the case with scientific studies. It doesn't necessarily mean the research is fraudulent or flawed. Someone needs to pay for the study – and typically it's organizations with a vested interest in the outcome.
Three different studies found there was significant weight loss among participants when compared against a control group taking a placebo.
The first study in 2005, examined only obese individuals. It found the average body weight of participants decreased more than 5% after one month. The weight of those taking a placebo decrease by less than 1.5%.
That means a study subject weighing 300 pounds would have lost around 15 pounds in one month while taking an Irvingia Gabonensis extract.
The second study, held in 2008, involved healthy, overweight and obese subjects. Results showed an improvement in body fat, waist circumference and overall weight after taking an extract of Irvingia Gabonensis over 10 weeks.
A third study examined the effects of Irvingia Gabonensis when combined with another natural weight loss supplement, Cissus Quadrangularis. Participants were divided into groups taking a placebo, only Cissus Quadrangularis, and a combination of Cissus Quadrangularis and African mango extract. That study showed people taking the combination experienced the greatest weight loss benefits.
In all three studies – there were no dietary or exercise changes. So there must be something about these seeds that helps people lose weight.
Many health experts believe it is actually the high fiber content of the nuts that helps people with weight and bad cholesterol levels.
Fiber can make you feel fuller – so you can more easily control your appetite. Soluble fiber can also help your body remove cholesterol.
Other claims made about African mango is that it can suppress appetite by regulating the hormone leptin. It's believed African mango may also slow digestion, which would help with appetite control.
The more controversial claim is that Irvingia gabonensis may actually be a "natural fat burner." Some research suggests it could affect fat cells – decreasing cell growth and increasing the breakdown of fat cells.
Is African Mango Worth Trying for Weight Loss?
There is most likely no danger in trying a supplement with African Mango to help you lose some weight. Side effects reported during trials have all been mild.
Still…the big question remains…Does it really work?
Dr. Oz has featured African mango on his television program and spoke highly of the apparent benefits. A contributor to his website, Tanya Edwards, MD, wrote about the weight loss supplement after trying it on herself and some of her patients. (Read the article on DoctorOz.com)
Edwards, who was a healthy weight, found she lost seven pounds after taking an African Mango supplement for one month – without changing diet or exercise. But when she tried the supplement with some of her patients – results were less promising.
"A few patients lost a few pounds, but it has not been the magic bullet I had hoped for. And with continued use, I have not lost any more weight."
Edwards suggests that people may want to try African mango if they are looking to lose 5 to 7 pounds. Or perhaps you could view at as a way to get a jump-start on a weight loss plan. Remember that the previously cited studies examined participants' results for 10 weeks maximum (about 2.5 months).
Dr. Julie Chen wrote about African Mango for the Huffington Post. While she believes that supplements containing this ingredient could very well be beneficial – she has concerns that people may be spending too much money when the real benefits come from the soluble fiber. (Read More).
Chen believes people may be able to get the same benefits from increasing their soluble fiber intake by eating a more plant-based diet or taking other fiber supplements.
"Don't get me wrong, I am clearly not opposed to supplements, and find them to be helpful in augmenting treatment and health goals… But they are not supposed to be quick fixes that take the place of healthy habits. The healthy habits need to be the foundation of how we achieve our health goals."
The Bottom Line
At Natural Healthy Concepts – our number one goal is helping you make good choices so you are investing in your health.
Supplements can be a powerful partner in achieving the level of health you want. But we agree that nothing will really work until you start making permanent changes to your lifestyle – especially diet and exercise.
It's important to remember that each one of us is different, and our bodies often react in different ways. That's why one weight loss supplement can do wonders for one person – and next to nothing for another.
Trying an African Mango Extract supplement will not make you go bankrupt. The supplements offered at Natural Healthy Concepts are all between $15 and $35. They are manufactured by trusted companies – so you can expect high quality.
Check Out These African Mango Supplements at NHC
The jury is still out on the precise effectiveness of African Mango. But while we wait for more research, you can help other people. If you've tried African Mango for weight loss, cholesterol or diabetes management, leave a comment and tell us about your experience. Better yet – leave a review on the product you've tried at Natural Healthy Concepts.
Just remember – if you really want big changes in your health – it starts with living a healthy lifestyle.
 [jetpack_subscription_form]