It's a frigid, bone-chilling 10° outside, and you're longing for a warm, tasty drink, but don't want all the junk and calories. Where can you find some great recipes in a hurry? Right here!
Here are six delicious and nutritious beverage recipes – alcoholic and non-alcoholic, to warm you inside and out.
Before you move any further, pay attention to these 8 Quick Tips for Healthier Boozing for a few tips on drinking you should keep in mind.
Hmm, I doubt my mother would take lightly to my posting things about "healthier boozing" or discussions about "better" hangovers, but this is Wisconsin afterall, and drinking is definitely popular here. Fortunately, you have nonalcoholic options with these recipes!
The first recipe comes from Shape Magazine. It's from the article "10 Warm Drinks That Won't Pack on Pounds" and it does contain alcohol.
And speaking of shape, if you'd like to get yours back after the New Year, you can get a little help with Shape Magazine and save 61% through our sister company, Magazines.com.
We've made a few alterations to make this recipe truly healthy and low calorie!
Voli Hot Cocoa
The recipe uses Voli Espresso Vanilla vodka, so you'll need to plan ahead if you don't have it at home. It also calls for one packet of dark hot cocoa mix, but it would be all the better with this healthy, rich, hot cocoa from Organic Balinese Cacao Powder. And you can use the cacao in so many other recipes, too!
2 teaspoons Balinese Cacao powder
2 teaspoons coconut palm sugar
Hot water
The cacao powder contains only 2g of carbs and you can substitute low glycemic, low calorie Xylitol for the sugar and Voila! Avoid toxic sugar substitutes like sucralose and aspartame.
You can get the original recipe in the link above.
Best Ever Hot Wassail Recipe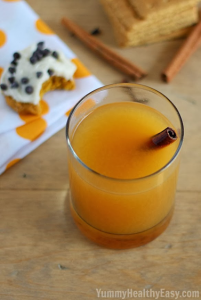 Try this recipe from YummyHealthyEasy.com as you toast the New Year – but be warned, it may bring on a rousing chorus of "Here We Come A-wassailing"!
Let it simmer on your stove as you're doing outdoor activities and you'll come in to the wonderful aroma of hot cider. Cheers!
Click here for the full recipe.
Turmeric Hot Toddy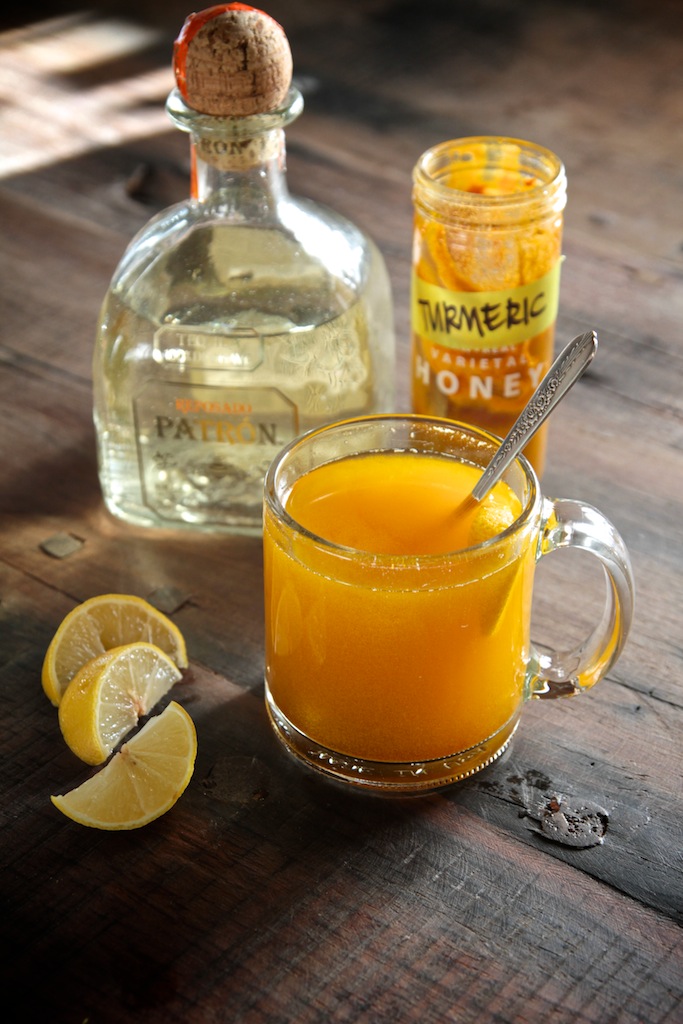 This recipe hails from Tracy Benjamin of Shutterbean. She's a photographer, so her images are beautiful!
If you don't know about the amazing health benefits of turmeric, you might be an alien! GreenMedInfo.com explains why turmeric is so great.
Not only is it a delicious ancient spice, it's really good for you. She made the drink with Reposado Patron Tequila, but you can leave it out and just enjoy the turmeric tea. Just add some lemon and you've got a great drink – with or without the tequila!
You'll need turmeric honey for this recipe. Don't have it? Don't panic. Just make your own.
Follow the instructions and beautiful images in Tracy's recipe here.
Power Matcha Latte
Here we are nearing the end of December and there are all kinds of bugs starting to go around. Maintaining a "good constitution" is important to warding off sickness. Jess of Nummy For My Tummy has a great latte recipe to help you do just that!
Made with organic matcha (like this option from Mountain Rose Herbs) that provides antioxidants and delivers a boost to your immune system and energy production, this latte is a good-for-you option you'll love. Add in some essential oils and gelatin, and you've got an ideal way to boost your health and warm up this winter.
Get the full recipe from Nummy For My Tummy here.
Sleigh Driver (Make Ahead & Heat it Up!)

This recipe comes from Eating Well Magazine (subscribe at Magazines.com) and warms you up with a healthy blend of fruits! Cranberries, pears, and lemon are all mixed with apple cider, vanilla extract, and some fresh ginger, which adds just the right amount of zing.
This recipe can be made ahead of time, covered, and placed in the fridge. When you're ready to indulge, just reheat on your stove top and enjoy!
Get the full recipe from Eating Well here.
Pumpkin Spice Latte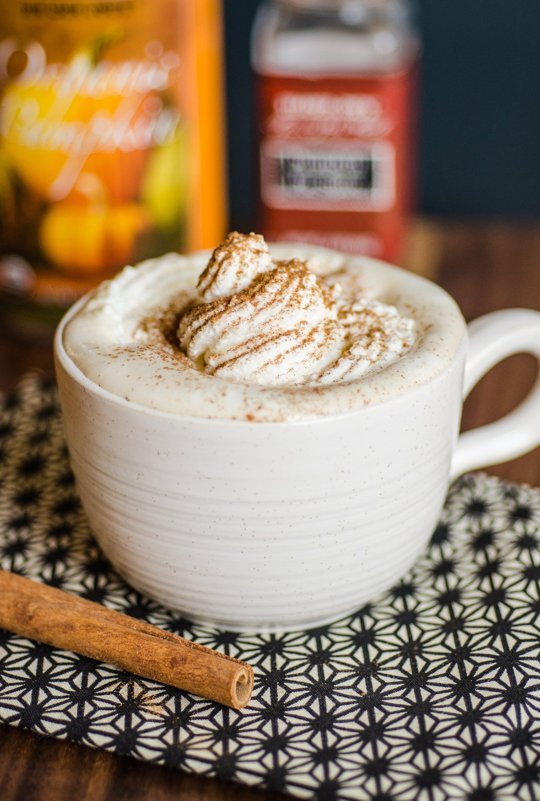 Everyone loves a good pumpkin spice latte. While Starbucks may be the king of this delectable coffee favorite, they tend to contain less-than-healthy ingredients, including tons of sugar.
Kathryn from The Kitchn offers up a fantastic recipe for making your own pumpkin spice latte at home! While Starbucks started using real pumpkin this year, this recipe overhauls the entire idea of pumpkin spice and makes the drink good for you. Plus, it's cheaper!
Kathryn says:
For those of us on a budget, those little cups of spicy goodness can add up. Making your own at home will not only save you money, but you can also enjoy them year-round. In addition, you have more control over the ingredients (especially the sugar), so you can tweak the recipe to your liking.
Get the full recipe from The Kitchn here.
Do you have any other warm drink ideas? We'd love to hear about them. Share with us in the comments section below.
All of us here at Natural Healthy Concepts would like to wish you a happy and healthy 2016!
[jetpack_subscription_form]