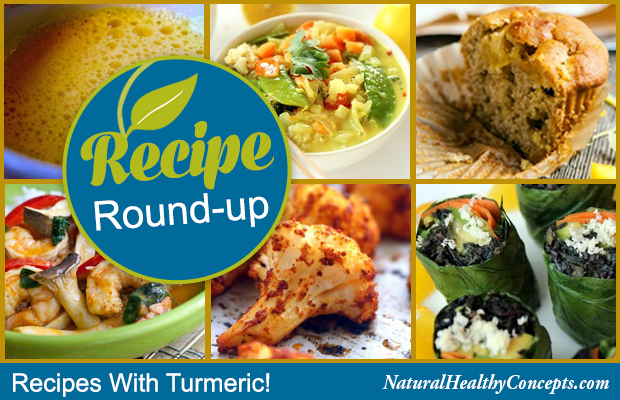 Did you know that turmeric use has been traced back around 4,000 years? It's true! The people of Southeast Asia used this native rhizome from the ginger family for culinary, religious and medicinal purposes that long ago.
Today, this brilliant, tasty yellow-to-orange-colored spice is familiar to most people as part of curry or as the coloring agent in mustard, cheese or butter. And, the potential for its medicinal benefits is exciting researchers around the globe.
It is estimated that India, which produces almost all of the world's turmeric, consumes 80 percent of it. But that number is beginning to decrease as the herb has become so trendy elsewhere in the world.Â
The Science
Modern science is definitely getting on the bandwagon when it comes to extolling turmeric. In fact, one of the top directories for medical research indicates that there are around 5,000 studies and articles on turmeric or curcumin! After doing a little research, you might be wondering, "What is the difference between turmeric and curcumin, and which one should I take? This article can help explain the difference.
Taking a closer look at the rhizome, you'll learn that turmeric contains antioxidant molecules called curcuminoids. The main curcuminoid and active ingredient in turmeric is curcumin. This substance is said to be responsible for many of turmeric's health benefits.
In addition to its powerful antioxidants, turmeric also has positive effects on swelling, irritation and pain.
The potential benefits of turmeric that continue to be studied include its use for:
Joint pain and swelling
Issues in the middle layer of the eye
Heart attack following bypass surgery
Issues related to digestion problems
Blood sugar control
Upset stomach
Gum disease and bacteria in the mouth
Skin irritation caused by lichen planus
Kidney function in people with swelling and irritation of the kidneys
Stomach ulcers
Skin itching
Surgery recovery
Diarrhea
Turmeric in the Kitchen
You can take advantage of these potential health benefits by adding turmeric to your cooking. This healthy condiment is described as sharp and earthy in flavor. An in-depth description at Whfoods.com says it well:
"Turmeric has a peppery, warm and bitter flavor and a mild fragrance slightly reminiscent of orange and ginger, and while it is best known as one of the ingredients used to make curry, it also gives ballpark mustard its bright yellow color."
Turmeric comes from the root of the Curcuma longa plant and has a tough brown skin and a deep orange flesh. Turmeric has long been used to promote a healthy internal response in both the Chinese and Indian systems of medicine. Turmeric was traditionally called "Indian saffron" because of its deep yellow-orange color and has been used throughout history as a condiment, medicine and textile dye.
Since turmeric pairs well with a wide variety of foods, from poultry and seafood to rice and desserts, it is considered one of the most versatile spices. That's right, it's not just for curry and chutney anymore!
Due to its poor bioavailability, it's a good idea to consume turmeric with a little fat (olive oil and coconut oil are popular options) and black pepper. It should be stored away from sunlight and heat.
If you're looking for ways to get turmeric in your diet, give these tasty, turmeric recipes a try!
30-Minute Coconut Curry
It's time to get your veggies on! Dana at Minimalist Baker shares a wonderful gluten-free/vegetarian/vegan-friendly recipe for Coconut Curry that is a must-try. As she explains, "This recipe is a mix of everything I love about curry all rolled into one pan."
Dana uses coconut milk to make a perfectly spiced broth for all of the veggies. She suggests serving it over coconut quinoa for added protein and fiber. And while she uses a curry powder to keep it simple, she is all for adding more turmeric, cinnamon or cumin for bolder taste. Give it a try!
Collard Roll Ups with Coconut Curry Kale
Diane shares her Collard Roll Ups with Coconut Curry Kale recipe on Food52. The food review author calls it "uniquely delicious."
Diane uses collard leaves to create sushi-like rolls that are filled with avocado, carrots and a curry-spiced kale stir-fry. Orange juice, maple syrup, garlic and horseradish add for a burst of flavor that will make those taste buds come alive. These nutritious little guys make a perfect appetizer, box lunch or even an evening meal. I'm making these tonight!
 Turmeric Tea
Meghan at MeghanTelpner.com experimented a bit to come up with her soothing Turmeric Tea recipe. She jokingly explains that, "Turmeric tea is a serious drink, not for the faint of heart. It might just cure every last ache, pain and woe-is-me in your life."
Seriously though, when she added a "massive dollop" of turmeric to her spice tea (consisting of cinnamon, clove and fresh ginger), it definitely boosted the health benefits of the drink. Commenters call it a genius and delicious recipe. Try it when you're feeling unsettled, it's great! Or if you are in the mood for something cold, try a golden milk smoothie!
10-Minute Thai Shrimp Curry
Jaden at Steamy Kitchen gives us the recipe for her favorite shortcut dinner: Thai Shrimp Curry. Who can pass up a 10-minute healthy dinner?! As one commenter describes, "This is a spicy, zesty, easy, fun way to jazz up a week-night! LOVE it!"
Mix it up! You can substitute the shrimp with chicken, pork or beef, and the jasmine rice with any type of rice or noodle, and use any sort of sliced vegetables. And, of course, you can add as much curry as you can handle! Give it a try!
Roasted Curry Cauliflower
Jesse Lane at Jesse Lane Wellness pairs the health benefits of turmeric with those of cauliflower in her Roasted Curry Cauliflower recipe. As she puts it, "It's bursting with earthy and bright curry flavors."
This quick and delicious veggie dish makes a wonderful side dish or snack and is gluten-free, vegan and Paleo to boot! The antioxidant properties of this recipe (Vitamin C and Turmeric) are outstanding. Considering the additional fiber cauliflower offers, it's a double-bonus.
Gluten-Free Ginger Turmeric Muffins
Morgan at Vega mixes it up a bit with this Ginger Turmeric Muffin recipe. She includes chopped mango for an interesting twist and describes it as, "A sweet breakfast food that's wholesome and not too dessert-y." Whip these up for a weekend treat and freeze the rest for an easy on-the-go breakfast.
The apple cider vinegar, coconut sugar and a dairy substitute, such as rice or coconut milk, in this recipe alters the flavor enough to make a scrumptious, noticeable difference for the muffin connoisseur.
These 6 turmeric recipes should get you on the road to zesty new foods to complement your diet. All the better that they also have therapeutic properties to support a healthy lifestyle!
After checking out these recipes, I bet you'll want to use a lot more turmeric in your cooking!
To buy a larger quantity that is considerably less expensive than those small spice jars, check out this Organic Turmeric Root Powder from Starwest in a one-pound bag at a great price! This bag will go a long way, but for the turmeric or curry lover, why wouldn't you?
This turmeric is USDA certified organic, is kosher certified, and is cultivated in Southeast Asia and part of Africa. Turmeric is a favorite in traditional Chinese and Indian medicine, and you can't beat this spice for contributing to overall health and vitality.
If you love to grow herbs, it might also be interesting to try to make your own turmeric powder.
Here's a How To Video:

Let me know if you have a turmeric/curry recipe you'd like to share in the comments section below. I'd love to hear about it!
If you like this Recipe Round-up, subscribe to the Natural Healthy Concepts blog so you don't miss the next one.
[jetpack_subscription_form]