Breakfast is the most important meal of the day for many people. The possibilities seem to be endless, don't they? Cereal, eggs and bacon, pancakes and waffles. And of course there are always the more complicated (and still delicious!) breakfast dishes, such as Eggs Benedict or Quiche Lorraine.
Statistics show that 93% of Americans believe breakfast is the most important meal of the day, but only 43% of Americans actually eat breakfast every day.
Perhaps the scariest statistics show that 21% of fast food sales are breakfast meals, and that 22% of those who skip breakfast are obese.
The Challenge of a Healthy Gluten-Free Breakfast
Mornings are the busiest time of day for many people. Getting ready for work and getting the kids up and off to school take time. Perhaps you're feeding your kids a healthy breakfast, but when it comes to yourself, breakfast is put on the back burner.
It happens. I've been there.
But if you suffer from celiac disease or gluten intolerance, the struggle for a healthy breakfast can be very real some days. While it's so much more convenient to just grab a quick bowl of cereal or a couple pieces of toast, it can also be bad for your intestines and overall health.
You shouldn't have to forage for a healthy breakfast, and you certainly shouldn't have to compromise your health because you've run out of gluten-free bread or cereal.
I've put together some of my favorite gluten-free breakfast recipes. Some take time to make, while others can be done a little quicker. They're all a little different from your basics of cereal and toast.
Gluten-Free Recipes for a Better Breakfast
1.) Banana Chocolate Chip Pancakes
Made with just seven ingredients and involving absolutely no flour, these delicious banana chocolate chip pancakes are sure to be a hit with the whole family. Made with cashews and sauteed in coconut oil, they're a truly healthy alternative to regular pancakes.
2.) Crustless Crab Quiche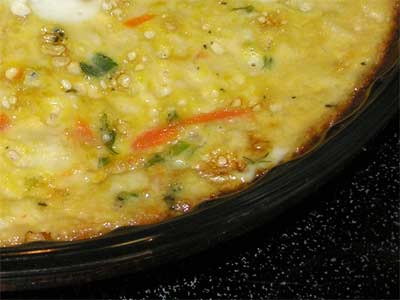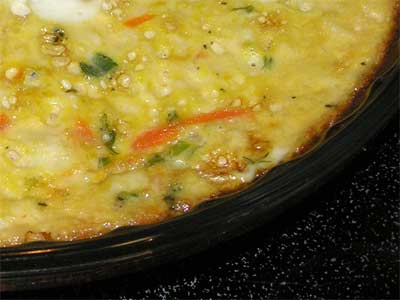 I'm a big fan of breakfast quiches. They're the perfect alternative to traditional breakfast basic like eggs and bacon, waffles, and pancakes. This quiche from Gluten-Free Mommy is the perfect excuse to have seafood for breakfast. Made in a pie plate with real crab meat as the base, this delicious breakfast option is "crustless" and is perfect if you're looking for something a little different.
3.) Lighter Gluten-Free Blueberry Muffins
Muffins are one of my go-to breakfast options. Because I have yet to find a store-bought brand that I like, this recipe from Gluten-Free on a Shoestring is also my go-to recipe. Made with less fat and less sugar, but packed with taste, these blueberry muffins make a great on-the-go breakfast choice.
4.) Blue Chip Frittata
Frittatas are some of my favorite breakfast dishes because they offer the opportunity to experience eggs in a different way than scrambled or fried. This easy recipe from Gluten-Free Goddess take basic ingredients–eggs, tomatoes, red peppers, and blue corn tortilla chips–mixes them with Greek yogurt, and tosses them together for a light, yet delicious frittata that is ready to eat in just 20-25 minutes.
5.) Prosciutto & Spinach Egg Cupcakes
For another variation on eggs, you've got to try these egg cupcakes from Gluten-Free Anna. Made with prosciutto, spinach, and some shredded cheddar, Â your family will love these little flavor-filled egg cups. Â The best part about this recipe? It's perfect for any meal, not just breakfast. Plus, they're ready to eat in just 25 minutes!
6.) Baked Oatmeal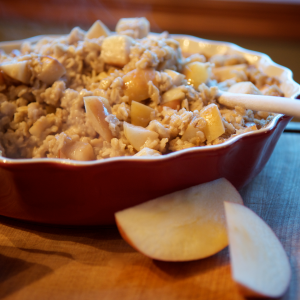 On a chilly fall (or winter) morning, sometimes there's just nothing better that a heart bowl of warm oatmeal. This used to be a bit of a challenge if you were eat gluten-free, but now it doesn't have to be. This recipe from Gluten-Free Mom makes savory baked oatmeal a possibility in only 45 minutes! While this recipe calls for cinnamon and brown sugar for taste, you can always add fruit–my favorite way to enjoy oatmeal.
Another recipe we like is for gluten-free pancakes from Plant Trainers.
Breakfast can be the most delicious meal of the, along with the most important one. Looking for more recipes? Check out our 6 Gluten-Free Breakfast Recipes post, too.
Have you tried any of these recipes? Let us know how you like them!