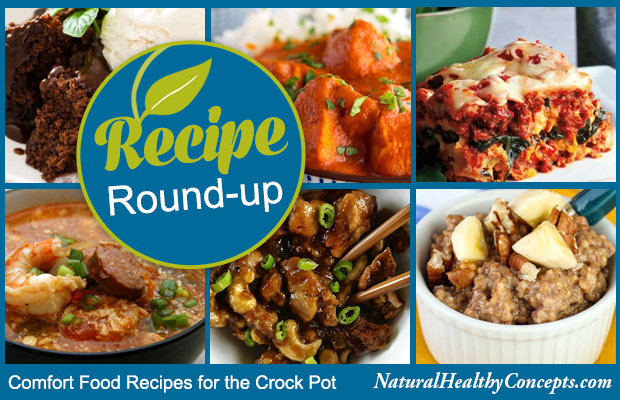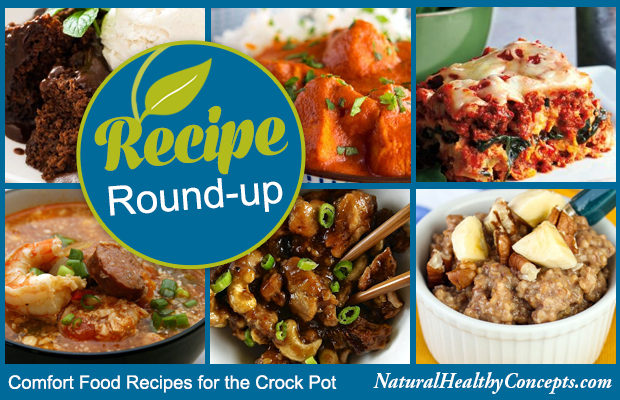 When it comes to meal time, there's nothing that beats the feeling of having something healthy and homemade ready to go when you need it. For me, that's what slow cooking is all about. I love my crock pot, especially in the fall and winter. It's the perfect way to make delicious comfort food.
The hardest part is figuring out what you're going to make. That's why we rounded up some healthier recipes for you to try!
1. Crock Pot Banana Bread Oatmeal
Oatmeal is tasty, and filled with fiber, protein and a surprising amount of essential vitamins and minerals. It's a great breakfast option and a new recipe to try in your crock pot – plus, it can't get any easier than this.
Anna, from Garnish With Lemon uses steel cut oats, bananas and chopped pecans to create a breakfast that she says coaxes even the sleepiest of heads out of bed in the morning. You'll have to give it a try sometime!
2. Crock Pot Lasagna
Lasagna isn't necessarily that hard to make, it's just a process that can get long and tedious sometimes. But with this recipe from The Crockin' Girls, lasagna can be pretty darn easy after all, and it only takes three hours in the crock pot.
The ingredients are pretty simple, however we'd suggest using 100% grass-fed beef, an organic tomato sauce and quality eggs and cheese if you can. Delicious is good, but healthier is key. Enjoy!
3. Crock Pot Cashew Chicken
If you ever get a craving for some takeout, you'll have to give this crock pot recipe a try instead! It's easy, healthy and just plain good. It also passes on a Paleo diet if that happens to be what you're looking for.
We'd suggest using organic chicken, without hormones and antibiotics if you can! Susan from the Preppy Paleo explains how to whip it all together. It doesn't call for rice, but that, quinoa or some steamed veggies would be the perfect compliment to the dish.
4. Crock Pot Creamy Chicken Coconut Curry
Sometimes Indian cuisine seems like one of the most complicated types of meals to make, at least for me, but is so easy to enjoy. With this coconut chicken curry recipe from The Iron You, you can have the best of both worlds – easy and delicious.
Simply mix up the sauce in a skillet and add your chicken and sauce to the crock pot and let it cook! You'll just have to make sure you have curry powder and garam masala on hand.
5. Crock Pot Jambalaya Soup
If you dig the spice, this one's for you, Mardi Gras style! Andre Anna from Life as a Plate says this is the best thing for clearing the sinuses. She was actually inspired to create the recipe by her husband's cold! It's worth a shot.
This soup is loaded with good-for-you spices with a Cajun flare and it's even prepared with cauliflower rice! You definitely have to add this one to your crock pot recipe list.
6. Crock Pot Molten Lava Cake
Had to end with a healthy bang, if there is such a thing…
Have you ever tried to make cake in a crock pot? You should now! Plus, this clean eating recipe from My Natural Family is one of the healthiest chocolate cakes out there.
This cake will only take about 1-2 hours and you'll actually find your liquid chocolate lava that you'll spoon on top, on the bottom of the slow cooker when it's all done!
I bet you can't wait to try this one!
Hopefully you found a couple of ideas you'd like to try in your crock pot in this healthy roundup. There are quite a few ingredients used throughout that you can get from Natural Healthy Concepts with free shipping. That way, you know it's quality!
Especially these basic, keep-on-hand ingredients I've listed here:
[jetpack_subscription_form]